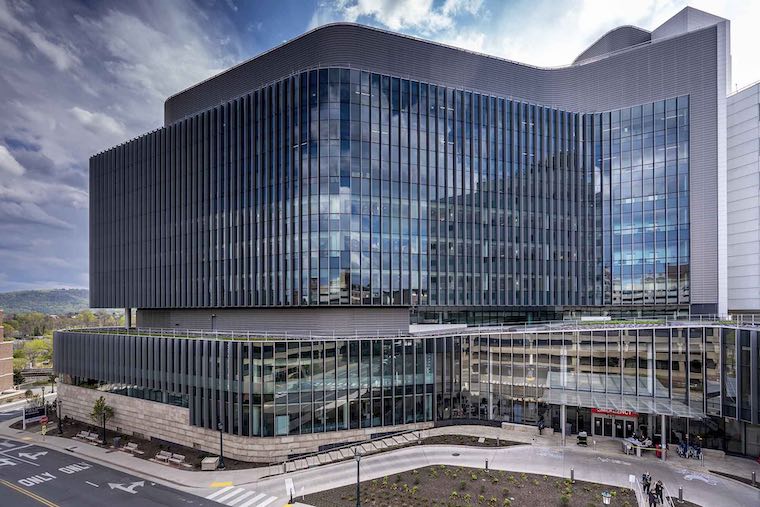 UVA Health's Heart and Vascular Center has earned three national awards for providing high-quality care for heart patients based on the American Heart Association's evidence-based standards.
UVA Health received the Gold Plus Level Get With The Guidelines-Heart Failure with Target: Heart Failure and Target: Type 2 Diabetes Honor Rolls award for its care of patients with heart failure.
The award-winning care team at UVA Health's Heart and Vascular Center features cardiologists, heart surgeons, nurse practitioners, nurses, therapists, exercise physiologists, pharmacists and dietitians.
"This wonderful team works incredibly hard each day to provide excellent care for patients with heart failure from across Virginia, and I am pleased to see their commitment and diligence honored by the American Heart Association," said Wendy Horton, PharmD, MBA, UVA Medical Center's chief executive officer.
Personalized Heart Care
UVA Health's heart failure team met several research-based standards to earn these awards, including:
Prescribing appropriate medications to aid patients in managing heart failure.
Prescribing blood thinners to reduce the stroke risk for patients with heart failure and heart-rhythm disorders such as atrial fibrillation or atrial flutter.
Providing flu and pneumonia vaccinations.
Scheduling follow-up visits within seven days.
Preventing clots inside blood vessels, which can lead to strokes.
"Our team works to provide excellent outcomes for our patients and improve their quality of life as we partner with them to manage this challenging condition," said Craig Thomas, MSN, RN, ACNP, CHFN, a nurse practitioner on the heart failure team. "I am so glad to see the hard work of my colleagues receive this national recognition."
About Get With The Guidelines
Get With The Guidelines® is the American Heart Association/American Stroke Association's hospital-based quality improvement program that provides hospitals with the latest research-based guidelines. Developed with the goal of saving lives and hastening recovery, Get With The Guidelines has touched the lives of more than 12 million patients since 2001. For more information, visit heart.org.