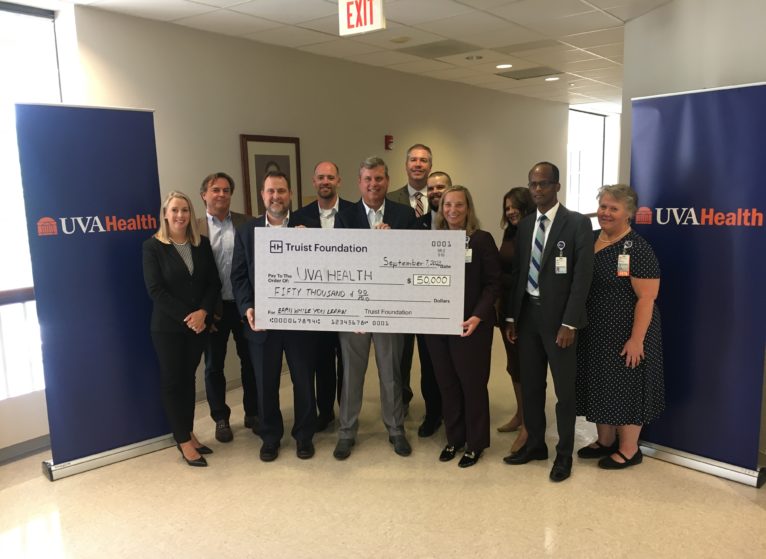 Forbes, a national business publication, has ranked UVA Health No. 11 among the best employers in Virginia in its annual Best Employers By State list. UVA Health is the top Virginia-based health system in the Forbes state-by-state rankings.
"The talent and dedication of our team members makes it possible for us to provide high-quality patient care, make breakthrough research discoveries that improve the lives of patients and train the next generation of healthcare workers," said K. Craig Kent, MD, chief executive officer of UVA Health and executive vice president for health affairs at the University of Virginia. "Our goal is to make UVA Health the best place to work in academic medicine so that we can carry out our mission of serving communities across Virginia and beyond."
Working with market research company Statista, Forbes anonymously surveyed 70,000 Americans working for businesses with at least 500 employees. Survey respondents rated employers in several areas, including the safety of their workplace, compensation, advancement opportunities and openness to telecommuting. Survey respondents were also asked how likely they would be to recommend their employer to potential employees.
"Through a global pandemic, our team members have shown incredible commitment to our patients and to each other, and we are incredibly appreciative of their service," said Wendy Horton, PharmD, MBA, chief executive officer of UVA Medical Center. "That is why we invested $53 million in pay raises in fiscal year 2022 and will conduct regular market reviews to ensure competitive compensation for our team members. We also launched our Earn While You Learn program to give residents in the Charlottesville area an opportunity to get paid while they train to begin a rewarding career in healthcare."