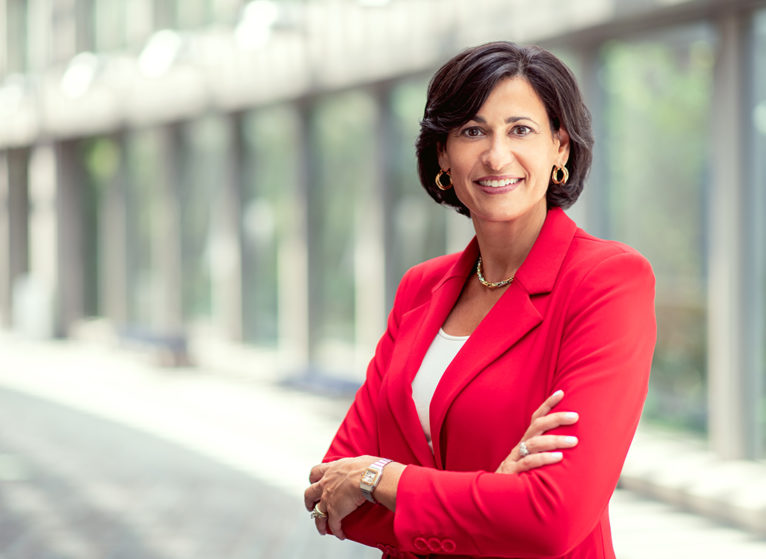 Rochelle P. Walensky, MD, MPH, director of the federal Centers for Disease Control and Prevention, will discuss this winter's COVID-19 forecast at noon Oct. 26 during Medical Center Hour at the University of Virginia School of Medicine.
During her free Zoom presentation, Walensky will discuss the importance of an action-oriented public health response, including the latest on the COVID-19 pandemic and how the CDC is preparing for future public health threats. Using examples from the COVID-19 pandemic, Walensky will describe how the CDC is using epidemiology and data to guide policy and prevent significant illnesses, minimize the burden on health systems and protect the most vulnerable members of society.
Medical Center Hour is the School of Medicine's weekly public forum on medicine and society, presented bythe Center for Health Humanities and Ethics. Walensky's online presentation is the UVA School of Medicine's 2022 Hayden-Farr Lecture in Virology and Epidemiology, co-sponsored by the UVA Department of Medicine.
How to Watch Medical Center Hour
To watch the Zoom presentation, visit https://us02web.zoom.us/j/83476598449. The presentation has a capacity of 3,000 guests.
A recording of Walensky's presentation will also be posted within four days to the Medical Center Hour's YouTube channel (http://www.youtube.com/uvamch).
Keep track of upcoming sessions by visiting med.virginia.edu/biomedical-ethics/medical-center-hour.