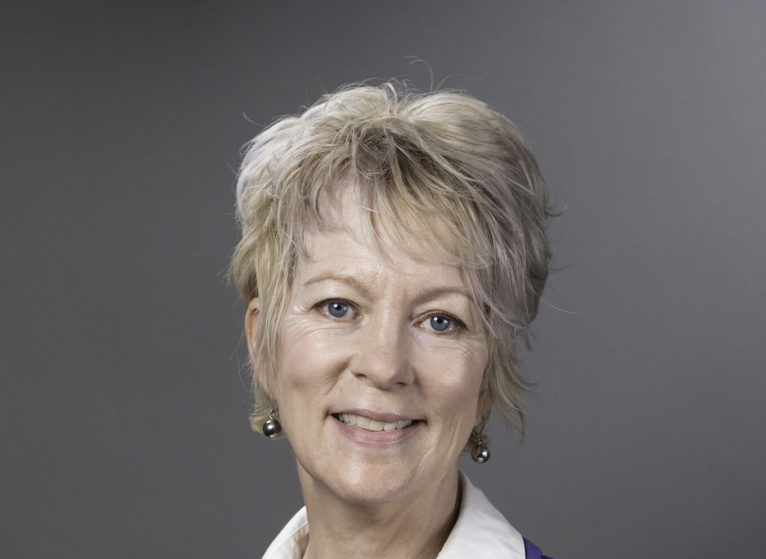 UVA Health has named Elizabeth Hall, MBA, as administrator of perioperative services for UVA Medical Center. Perioperative services cover the period from when patients arrive for surgery until they are released from the hospital.
Hall has served as interim administrator for perioperative services since May. During that time, she has overseen the opening of the perioperative unit at the new UVA Health Orthopedic Center, the addition of three operating rooms at UVA Medical Center and the integration of the Monticello Community Surgery Center – recently named by Newsweek as one of America's best ambulatory surgery centers – into UVA Health.
"After an extensive national search, it was gratifying to discover that the most qualified candidate was already on our team," said Min Y. Lee, MBA, MHA, UVA Medical Center's chief operations officer. "Liz is a collaborative, supportive leader with a profound commitment to the perioperative team and to UVA Health."
Prior to becoming interim administrator, Hall served as director of business operations for perioperative services, where she played a vital role in adjusting the use of UVA Medical Center's operating rooms at the beginning of the COVID-19 pandemic. Working behind the scenes, Hall collaborated with UVA Health's department chairs, division chiefs and surgeons to develop temporary schedules and then quickly expand access to operating rooms once temporary restrictions on elective surgical procedures were lifted by the Commonwealth of Virginia. Hall has also worked to reduce costs by limiting variations in surgical supplies; one of those initiatives produced $1.6 million in annual savings.
Hall earned her bachelor's degree in finance from James Madison University and a master's in business administration from Western Governor's University.
"I am honored to be chosen as the next administrator of perioperative services. I am humbled and inspired by the amazing contributions made by our team members every day," Hall said. "I'm excited to partner with our incredible physicians and lead our teams into the future."
Hall will assume her new role effective Nov. 26.