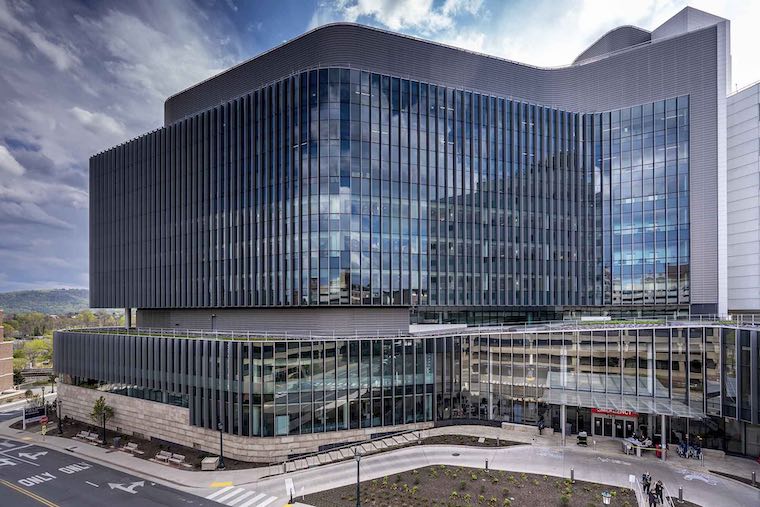 Building on its work to reduce COVID-19 infections in nursing homes, UVA Health has received $1.2 million in state and federal grants to reduce infections in Virginia's long-term care facilities.
Together with the Mid-Atlantic Telehealth Resource Center, UVA care providers will create an online resource of best practices for infection control and prevention at nursing homes and similar facilities. The resource will be called the Virginia Infection Control Center of Excellence website.
"Our goal is to establish a trusted one-stop shop for long-term care facilities to help them protect their patients and staff," said UVA Health geriatrician Laurie R. Archbald-Pannone, MD, the program's lead physician.
Throughout the COVID-19 pandemic, nursing homes have been especially vulnerable to outbreaks because of the significant health challenges faced by many of their patients. So UVA Health created the Geriatric Engagement and Resource Integration for Post-Acute and Long-Term Care Facilities (GERI-PaL) program.
Through the program, long-term care facilities were able to consult with UVA infectious disease experts on infection control; received COVID-19 guidance via telehealth; consulted with UVA physicians on individual patients and had patients transferred to the hospital; had medical student volunteers call residents to reduce social isolation; and had regular discussions with a nurse liaison to ensure each facility's needs were being met.
A research paper that analyzed the first two facilities with COVID-19 outbreaks assisted by GERI-PaL showed lower mortality rates – 12% and 19% – compared with a 28% mortality rate reported at a long-term care facility in Washington state. GERI-PaL went on to be named a runner-up in the 2020 Health Quality Innovators of the Year Awards.
"One of the major takeaways from our GERI-PaL work was that providing educational resources in response to community needs can have a significant effect on enhancing care for some of our most vulnerable patients," Archbald-Pannone said. "We hope to build on that experience to provide a broader array of best practices to assist our colleagues in long-term care facilities across Virginia."
UVA Health's project is part of the Virginia Department of Health's Virginia Long-Term Care Infrastructure Pilot Projects program, which is being funded by the federal Centers for Disease Control and Prevention.