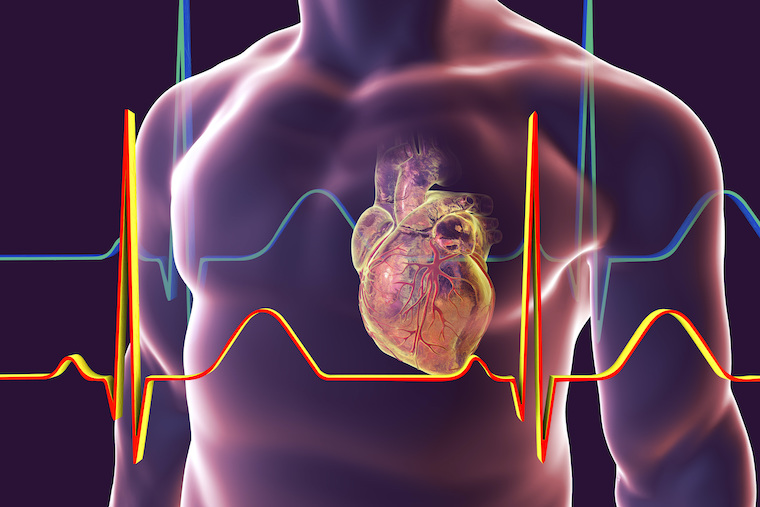 UVA Health's Heart & Vascular Center is one of just 46 facilities recognized nationally for their longstanding commitment to excellent heart imaging with echocardiograms, which use ultrasound waves to examine the heart's structure and function.
The Adult Echocardiography Lab at the UVA Heart & Vascular Center has received the 25-Year Silver Accreditation Milestone from Intersocietal Accreditation Commission (IAC) Echocardiography, which accredits more than 2,800 healthcare facilities in the United States and Canada. UVA Health is one of just two health providers in Virginia to earn the 25-year accreditation award.
"Accreditation from the IAC highlights our ongoing commitment to quality improvement and evidence-based care," said Jamieson Bourque, MD, a UVA Health cardiologist and director of UVA's Echocardiography Laboratory. "I want to thank all the members of our echocardiography team for their hard, sustained work to produce excellent imaging that is invaluable for us to provide the best care for our patients."
At UVA Health, echocardiograms are performed by a registered cardiac sonographer and read by one of UVA's specially trained cardiologists. UVA Health offers three types of echocardiography:
Transthoracic echocardiography: This test produces images from an ultrasound probe placed on the chest wall to look forabnormalities in the heart's physical structures, including the chambers and valves.
Stress echocardiography: Compares images from a patient's heart at rest to their heart immediately after exercising.
Transesophageal echocardiography: Uses ultrasound images from within the esophagus directly behind the heart to evaluate the heart structure and valves in high detail.
Studies have shown that IAC accreditation reflects better-quality patient care. For example, a Mayo Clinic study found that accredited echocardiography labs had "more complete reporting and better image quality" than non-accredited labs.
"The UVA Heart & Vascular Center is pleased to provide this high-quality cardiovascular imaging to its patients," Bourque said.