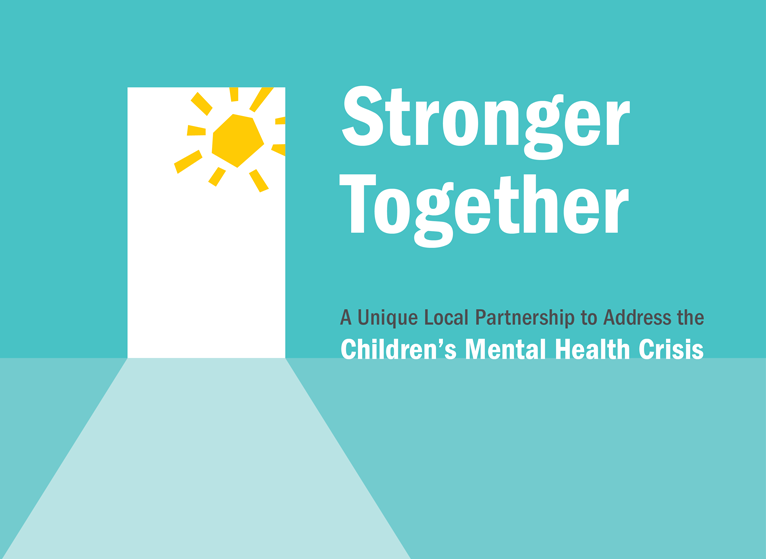 To meet the growing need for pediatric neurodevelopmental and behavioral health care in Central Virginia, UVA Children's and Sentara Martha Jefferson Hospital are partnering to create a new outpatient clinic in Albemarle County.
Located directly off U.S. 29 at 2335 Seminole Lane in northern Albemarle County, the UVA Children's Neurodevelopmental and Behavioral Care clinic is scheduled to open in mid-2024, staffed by UVA Children's care providers and supported by a substantial investment from Sentara Martha Jefferson Hospital along with other generous gifts from private donors.
Both national and state data highlight the increasing demand for mental and developmental health services. According to a study published in 2018 by the U.S. Centers for Disease Control and Prevention, 1 in 6 children ages 2 to 8 had a diagnosed mental, behavioral, or developmental disorder, and a CDC estimate published this month found that 1 in 36 U.S. 8-year-olds had autism spectrum disorder. A Virginia Department of Health study, meanwhile, found about 1 in 3 Virginia high school students in 2019 felt sad or hopeless almost every day for at least two weeks in a row.
The clinic will triple the number of pediatric mental health providers at UVA from 6 to 18, reducing wait times and expanding access by bringing together developmental pediatricians, pediatric psychologists, child psychiatrists and integrative medicine specialists.
The new clinic will provide equitable access for all children, regardless of their insurance coverage or their family's ability to pay. It will accept both private insurance and Medicaid to help expand access for low-income and underserved children. Interpreters will be available for patients and families for whom English is not their first language.
"Community members have shared with us the need for easier access to mental and neurodevelopmental health care, and this clinic is designed to do that in a comforting and therapeutic setting," said Wendy Horton, PharmD, MBA, chief executive officer of UVA Medical Center. "Our goal at the clinic will be to provide a compassionate and holistic approach to child health and wellness, and we appreciate Sentara Martha Jefferson Hospital joining us in this partnership to provide this vital care."
As part of ongoing regional efforts, the clinic will coordinate and collaborate with community partners serving children and teens and provide training for families and pediatric primary care providers to better recognize and respond to children who may be at risk for behavioral health conditions.
"A true team approach is needed to enhance behavioral health care for children across Central Virginia," said Rita A. Bunch, MPH, president of Sentara Martha Jefferson Hospital. "We are excited to partner with UVA Health and UVA Children's to provide all children and families in our community with the care and support they need."
The clinic will provide therapy and medication management for anxiety, depression and other mental health concerns, as well as support for patients on the autism spectrum and patients with developmental disabilities, ADHD and learning or behavioral conditions. Group therapy sessions will be available both in person and through telehealth, and all clinic rooms will be equipped with telehealth equipment to ease access for patients and families with transportation issues.
The clinic will include specially designed rooms for Parent-Child Interactive Therapy, where psychologists provide real-time coaching to parents and guardians of young children with behavioral or emotional challenges. The clinic will also incorporate integrative wellness practices such as yoga, mindfulness and meditation.
"One area of focus at the clinic will be fostering resilience in young people to maximize their lifelong health, working not only to address their immediate needs but giving them tools to help them throughout their lives," said James Nataro, MD, PhD, MBA, physician-in-chief for UVA Children's and chair of UVA's Department of Pediatrics. "This new facility will be designed with patients, families and providers in mind, so it fits the patient-care challenges we're trying to address."