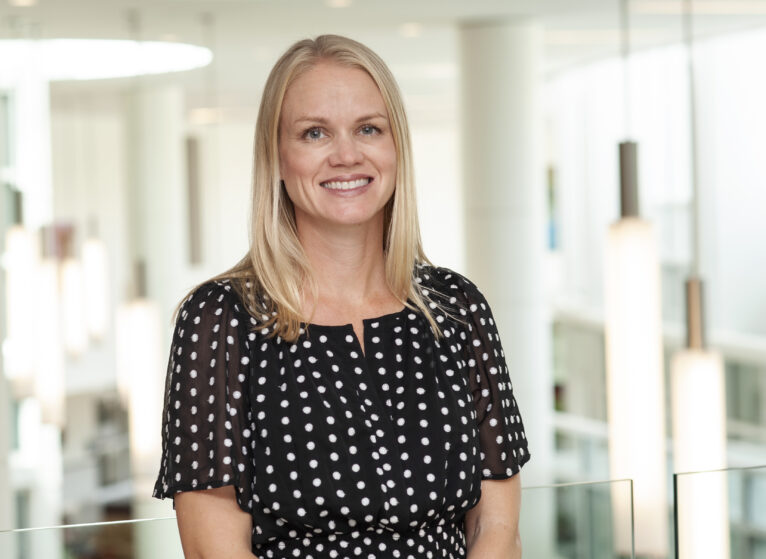 UVA Health has named Krista Barnes as Chief Corporate Compliance and Privacy Officer, where she will oversee the strategic direction of UVA Health's compliance and privacy programs. Barnes will lead UVA Health's work to protect patient privacy and comply with all federal and state laws.
An experienced leader, Barnes comes to UVA Health from the University of Texas MD Anderson Cancer Center in Houston, where she served as associate vice president and deputy chief compliance officer. In her role, Barnes oversaw institutional compliance attorneys and teams responsible for compliance in billing and reimbursement, ethics research, data governance, conflicts of interest and ethics. Barnes also served as senior legal officer and director, overseeing MD Anderson's Privacy and Information Security Compliance and Institutional Compliance programs.
"The role of chief corporate compliance and privacy officer exemplifies our values which include accountability, integrity and stewardship," said K. Craig Kent, MD, chief executive officer of UVA Health and executive vice president for health affairs at the University of Virginia. "Krista's depth of experience, years of leadership, and passion for ethics and compliance will help UVA Health ensure we meet the needs of our patients and the communities we serve while positively impacting healthcare across the Commonwealth and beyond."
"I am thrilled to welcome Krista to the UVA Health team," said Wendy Horton, PharmD, MBA, chief executive officer of UVA Health University Medical Center. "Her leadership in areas of privacy, compliance and risk are essential not only to our ability to deliver exceptional patient care, but also to our team member experience and our aspiration for UVA Health as a best place to work."
Barnes will partner with team members and offices across UVA Health and the academic division of UVA to further UVA Health's compliance and privacy programs. She will promote an awareness and understanding of ethical principles and compliance while collaborating with health system legal, regulatory, finance and operations teams to maintain necessary standards and safeguards.
"I am honored to have this exciting opportunity to lead and manage the compliance and privacy functions for one of the nation's premier academic health systems, which is widely recognized for advancing academics, clinical care, research and education," said Krista Barnes. "I look forward to joining UVA Health and working to help the health system meet its strategic goals."
Barnes has more than 20 years of experience in healthcare regulatory compliance, reimbursement litigation, HIPAA compliance, and Medicare and Medicaid reimbursement. She earned her bachelor's degree in psychology from Rice University, and her doctor of law degree from Duke University School of Law.
Barnes will begin her role at UVA Health on Sept. 18.