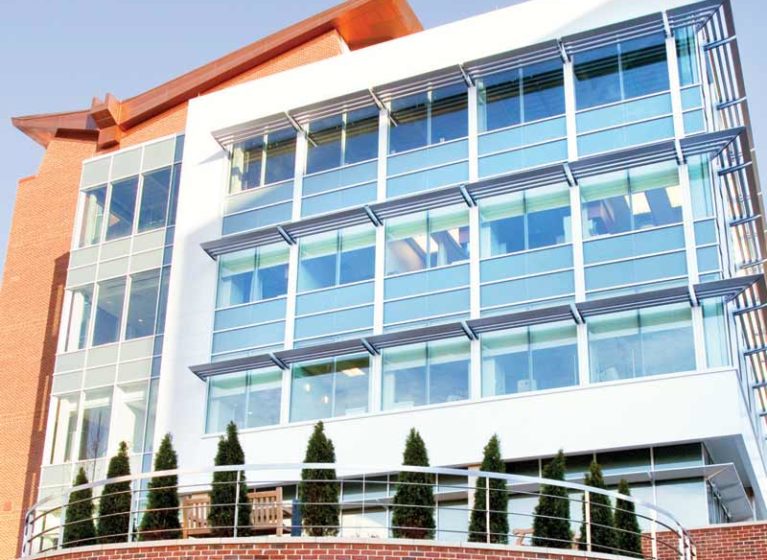 Becker's Hospital Review has named the University of Virginia Cancer Center at UVA Medical Center to its 2014 list of 100 Hospitals and Health Systems With Great Oncology Programs .
This is the second consecutive year the healthcare publication has named UVA to the list, and UVA is the only hospital in Virginia to be recognized on the 2014 list.
According to Becker's, hospitals named to the list are leading the way in terms of quality patient care, cancer outcomes and research. The publication also notes that other outside ranking agencies, such as the National Cancer Institute (NCI) and U.S. News & World Report, have recognized the hospitals on the list.
In honoring UVA, Becker's Hospital Review noted that UVA is a National Cancer Institute-designated cancer center – one of just 68 in the country – that are dedicated to research in the development of more effective approaches to prevention, diagnosis and treatment of cancer, according to the NCI website. Becker's Hospital Review also cited the cancer center's use of cancer-specific clinical teams, which include pathologists, radiologists, researchers, surgeons and additional healthcare professionals.
"This award is a tribute to the hard work and collaboration of our faculty and staff from across the Health System to provide high-quality patient care and develop breakthrough treatments," said Reid B. Adams, MD , associate director of UVA Cancer Center.
Becker's Hospital Review does not rank the 100 oncology programs chosen for this honor and lists the 100 hospitals in alphabetical order. Hospitals cannot pay for inclusion in the listing.