Researchers at the School of Medicine have received more than $8.6 million in federal grants to support efforts that could dramatically increase the number of lungs available for transplants — and then save the lives of the people who receive them.
The funding, from the National Institutes of Health, supports cutting-edge projects being conducted by UVA's Victor E. Laubach, PhD; Irving Kron, MD; and their colleagues.
Increasing the Number of Lungs Available for Transplant
Using a technique known as ex vivo lung perfusion (EVLP) combined with a promising drug would open the door for surgeons to assess and use lungs from donors who die outside the hospital. Most lungs from these donors go unused because surgeons cannot determine how much damage the lungs have suffered in the time since death. UVA's research with EVLP could allow surgeons to rehabilitate injured donor lungs and dramatically reduce the large waiting list for lung transplants. "We envision UVA as eventually becoming a lung rehab center where donor lungs would arrive to undergo EVLP and, if they look great, they can be sent out to the appropriate hospital for transplant," said Laubach, who is collaborating on the project with Kron, a UVA transplant surgeon.
Creating a Way to Detect Post-Transplant Complications Much Sooner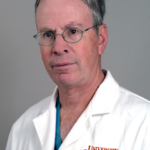 Laubach and Kron are also working to harness the power of molecular imaging to rapidly detect ischemia-reperfusion (IR) injury after lung transplants. IR injury is a potentially deadly condition in which the lungs are damaged by preservation and subsequent restoration of blood flow upon transplant. Detecting IR injury early would allow doctors to intervene much sooner, potentially representing the difference between life and death for patients. Their new molecular imaging techniques would represent a quantum leap forward from the tools doctors now rely on to detect IR injury, such as X-rays. "The critical issue is the team science," Kron said. "The clinicians see firsthand the problems our patients have. We take these bedside problems to the bench, where we work with our scientific colleagues to solve them. We then take the solutions back to the bedside to improve outcomes."
Better Understanding What Causes IR Injury
IR injury leads to primary graft dysfunction, a significant cause of death after lung transplants, and is also a risk factor for chronic graft dysfunction, the major cause of death beyond one year after transplant. Laubach and his team are seeking a better understanding of what happens at the cellular level during IR injury. They have identified a major new player in the damaging inflammation — the opening of pannexin channels in blood vessels that release "danger molecules." Laubach believes that this could represent a new therapeutic target for the prevention or treatment of IR injury in recipients of lung transplants.
Preventing IR Injury in Transplant patients Using a Drug Already in Clinical Use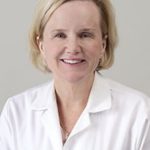 In the culmination of many years of research by Laubach and colleagues, UVA's Christine Lau, MD, has launched a clinical trial testing whether the drug regadenoson, which is used in cardiac imaging, can prevent IR injury in lung transplant recipients. There are no drugs available that can do so. Laubach has spent years laying the scientific groundwork for this trial, and, if successful, it could have a tremendous benefit for lung transplant patients. "This trial offers UVA lung transplant patients a treatment option not available anywhere else in the world and is truly cutting edge," Lau said. "We believe, based on decades of preclinical experience, that this drug treatment will be a game-changer in the lung transplant arena."
Preventing Lung Rejection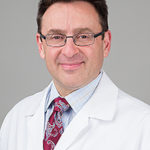 Sasha Krupnick, MD, recently relocated to UVA from Washington University in St. Louis. His laboratory studies mechanisms of inducing tolerance to lung grafts.
Taking medication to impede the immune system is necessary for life after lung transplantation, and Krupnick's lab is seeking ways to decrease or eliminate the need for immunosuppression after lung transplants.
The grants have been awarded by the National Institutes of Health's National Heart, Lung and Blood Institute (grants R01 HL119218, R01 HL133293, R01 HL130053 and R01 HL128492) and the National Institute of Allergy and Infectious Disease (P01 AI116501).