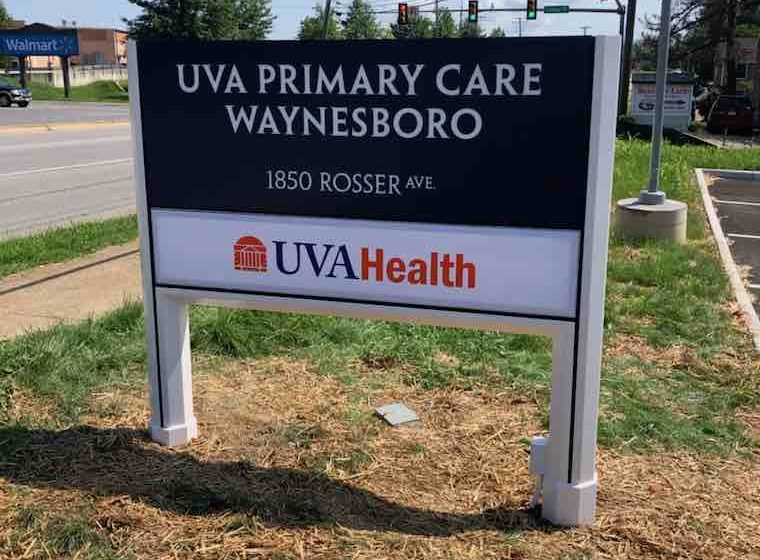 UVA Primary Care Waynesboro is now seeing patients ages 13 and older at its new location – 1850 Rosser Ave. The clinic provides comprehensive primary care, ranging from checkups and physicals to chronic disease management and minor surgical procedures.
The newly renovated clinic has 13 exam rooms with features designed to make patients' visits more comfortable and convenient. These include charging stations for cell phones in the waiting room, as well as power-operated exam tables that make it easier for patients to get on and off the tables.
To expand access to care, UVA Primary Care Waynesboro will be hiring an additional care provider later this year. The clinic is also offering more lab services so patients can receive more of the care they need at a single location.
"Our new location will help our team enhance the care of all of our patients," said Gina D. Engel, MD, one of the three physicians at UVA Primary Care Waynesboro. "We look forward to welcoming our current patients, along with new patients, to our modern, spacious clinic."
Contacting UVA Primary Care Waynesboro
Address: 1850 Rosser Ave., Waynesboro, VA 22980
Phone: 540.942.1200
Hours: 8:15 a.m.-4:30 p.m., Monday through Friday