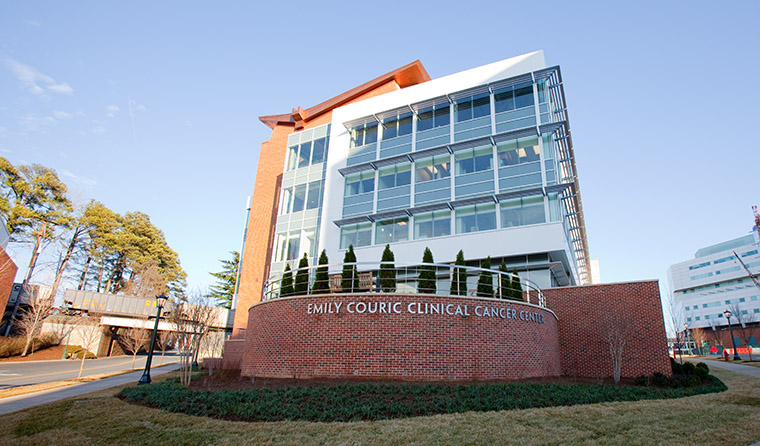 UVA Cancer Center is part of a new five-year study seeking to reduce the disproportionately high rates of cervical cancer – and deaths from cervical cancer – in Appalachia, including Southwest Virginia.
The goal is to work closely with primary care practices to decrease smoking, increase HPV vaccination and increase cervical cancer screening. While cervical cancer rates and mortality have declined throughout the U.S. over the past 40 years, that has not held true in Appalachia.
Supported by an $11 million grant from the National Cancer Institute, this multi-state study will involve 10 health systems serving the Central Appalachian region, along with cancer centers at The Ohio State University, University of Kentucky and West Virginia University.
Investigators at UVA will collaborate with community health providers to implement three cervical cancer prevention projects:
Offering a smoking cessation program adapted for women in rural communities. This project aims to increase access to smoking cessation services in health systems serving mostly rural Appalachian regions in Virginia, Kentucky, Ohio and West Virginia. These free smoking cessation services will be provided by trained clinic staff in each participating clinic. This project is led by Roger Anderson, PhD, associate director of UVA Cancer Center.
Improving access to HPV vaccination. This project seeks to improve HPV vaccination rates in the target age group (ages 11-12) as well as those eligible for catch-up vaccination (ages 13-26). The project will use comic books and HPV vaccination champions at each participating clinic. This project is led at UVA by Jess Malpass, PhD, of the UVA School of Nursing.
Offering HPV self-testing kits to increase cervical cancer screening. The effectiveness, feasibility, sustainability and cost of using HPV self-testing kits will be examined among women who are unscreened or under-screened. This project will be led by Emma Mitchell, PhD, of the UVA School of Nursing.
"This project is timely and addresses a highly significant problem, as Appalachian women have relatively low HPV vaccination rates, high smoking rates and low cervical cancer screening rates, all of which may contribute to cervical cancer disparities in this region," Anderson said. "The collaboration among these major cancer centers and primary care practices that serve central Appalachia provides a great opportunity to leverage our collective expertise and resources to reach more women with evidence-based cervical cancer prevention services."
Other UVA investigators with major roles in this program include Mark Conaway, PhD, of the Department of Public Health Sciences, and Tom Guterbock, PhD, of the Department of Sociology and director of the UVA Center for Survey Research.