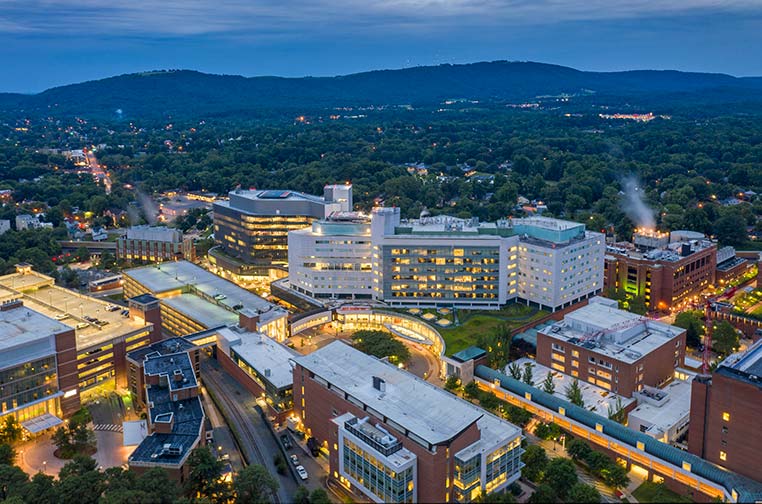 To help keep Charlottesville and the surrounding area safe, UVA Health is teaming up with the Virginia Department of Health, Thomas Jefferson Health District and community partners to offer four free COVID-19 testing events each week.
"We are proud to help expand COVID-19 testing in the Charlottesville community and our region as part of a plan to keep our community safe," said K. Craig Kent, MD, UVA's executive vice president for health affairs. "By offering expanded weekly testing we hope to detect the virus early so that we can minimize the likelihood of spread."
UVA Health and the Virginia Department of Health have worked collaboratively to create a testing schedule that will allow more people from Charlottesville and the surrounding region to access COVID-19 testing.
UVA Health will provide testing at the following locations each week for the foreseeable future:
Mondays from 5 p.m. to 8 p.m.: Church of Incarnation (1465 Incarnation Dr. in Charlottesville)
Tuesdays from 5 p.m. to 8 p.m.: Mount Zion First African Baptist Church (105 Lankford Ave. in Charlottesville)
Drive-through and walk-up testing will be offered at both sites.
In addition, there will be two additional testing sites each week, with locations determined based on epidemiological and community need.
No appointment is needed. All tests will be performed by well-trained medical professionals.
A $250,000 donation from a generous member of the community who wishes to remain anonymous will help support this ongoing testing.