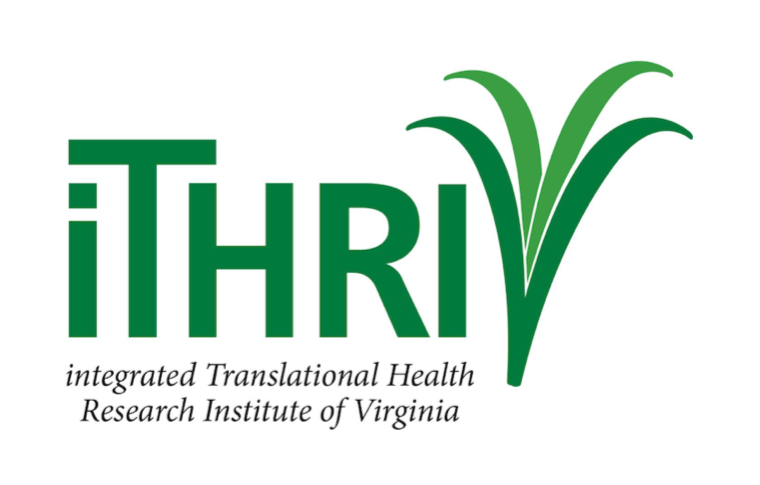 The Clinical and Translational Science Award (CTSA) partnership among the University of Virginia, Virginia Tech, Carilion Clinic and Inova Health System is accepting applications for the 12-month Pilot Translational and Clinical Studies Program as well as the Community Organization and Research Institution Partnership Program.
Locally, the CTSA partners administer the grants through the integrated Translational Health Research Institute of Virginia (iTHRIV). Applications from Virginia based non-profits, scientists and clinical professionals from any iTHRIV institution are due by Aug. 30, 2021.
The Pilot Translational and Clinical Studies Program is designed to help researchers transition from early stage seed grants and proof-of-concept studies to translational research and clinical application. Successful applicants will receive funding starting in February. Single-institution teams may request up to $25,000 in direct costs, and multi-institution teams may request up to $50,000 in direct costs. Researchers are strongly encouraged to register and attend a virtual information session at 4 p.m. Eastern July 6.
Additionally, community organizations in the commonwealth are invited to partner with researchers from any iTHRIV institution on the 12-month Community Organization and Research Institution Partnership Program. Applications are due Aug. 30, and the awards will be announced Oct. 25. Researchers and community organizations are required to attend one pre-proposal virtual information session. Sessions will be held at 10 a.m. Eastern July 7 and at 10 a.m. Aug. 4.
Translational or clinical projects that involve data science or innovative analytical approaches and involve collaborations across iTHRIV partner institutions are encouraged. Earlier this year, iTHRIV awarded pilot funding to multi-institutional teams of scientists, physicians, and engineers to explore a new therapy for Parkinson's disease, approaches to pediatric telemedicine and pediatric heart transplants, epilepsy monitoring and using machine learning to identify genetic markers of celiac disease. One of the 2021 community focused research teams is investigating the access barriers to Medicaid within the non-citizen community, the other team is analyzing the benefits of greenspace activities for senior citizens.
iTHRIV combines the expertise of biomedical researchers and data scientists to create resources for using data to improve health across the Commonwealth of Virginia. The institute is supported by the National Center for Advancing Translational Sciences, part of the National Institutes of Health, through award number UL1TR003015.