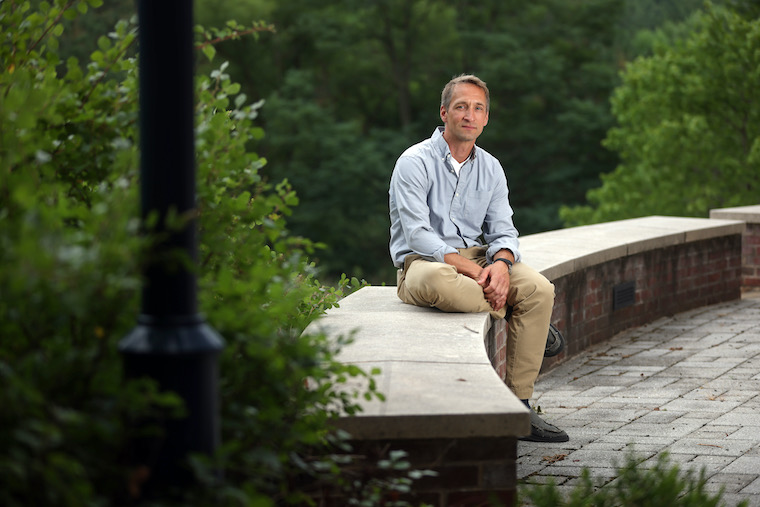 Jochen Zimmer, PhD, professor of molecular physiology and biomedical physics at the School of Medicine, has been named an Investigator by the Howard Hughes Medical Institute (HHMI), the largest private biomedical research institution in the nation. Researchers who achieve this honor — considered among the highest a biomedical scientist can achieve — have the potential to radically change how we think about biology, human health and diseases. For example, 32 current or former HHMI Investigators have won the Nobel Prize.
Zimmer is one of 33 scientists from across the country selected for the honor from more than 800 applicants. He is only the second HHMI investigator from UVA and the first in more than two decades.
Recognition from HHMI is significant because of its philosophy to fund "people, not projects." Each new investigator will receive roughly $9 million over a seven-year term, which is renewable pending a successful scientific review. By not having a particular project funded, Zimmer will have the freedom and flexibility to pursue whatever research projects he wishes in a manner of his choosing.
Zimmer's research interests include the transport of biopolymers across biological membranes. (Learn more about the Zimmer Lab.) His work to understand how cells work may one day help scientists develop new biomaterials for medicines, food, and energy — potentially offering solutions to combat disease, fight hunger and reduce the effects of climate change.
K. Craig Kent, MD, the Chief Executive Officer of UVA Health and UVA's Executive Vice President for Health Affairs, joined Melina Kibbe, MD, the Dean of the School of Medicine and UVA Health's Chief Health Affairs Officer, in expressing "incredible pride" in Zimmer's recognition from HHMI.
"By dedicating himself to the pursuit and expansion of knowledge, Jochen represents the best of the UVA School of Medicine and the global reach of our life-saving research. This achievement exemplifies all the excellent research happening at UVA Health and our growth as one of the nation's top academic health systems," they wrote in a statement. "This is an amazing accomplishment, and we should all be proud."