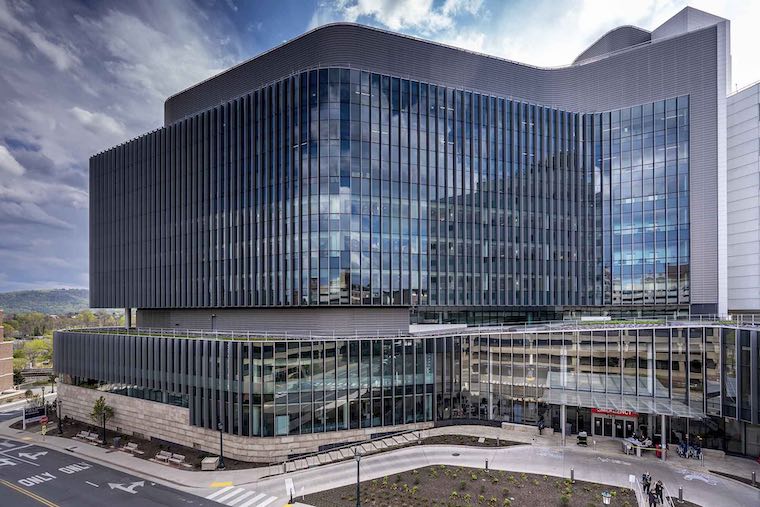 To help reward and retain team members who have steadfastly served patients throughout the COVID-19 pandemic, UVA Medical Center is committing more than $30 million in fiscal year 2022 to increase compensation.
The increased compensation will include market pay adjustments for much of the Medical Center's workforce.
"As we continue to experience the impact of the pandemic, we are extremely mindful of the current operational challenges that impact our team members," said Wendy Horton, UVA Medical Center's Chief Executive Officer. "We have prioritized compensation as essential to our operations, and the more than $30 million we are devoting to compensation is a significant budget increase from previous years."
Compensation increases this fiscal year are a starting point as part of a multi-pronged approach to retain and recruit talented team members.
"Staffing, retention and compensation are our top strategic priorities," Horton said. "We are committed to achieving a competitive market pay position for our team members and improving our ability to reward, attract and retain our most valuable assets – our people – and for this reason, we have built this commitment into our long-range financial plan.
In January, the Medical Center will complete another market review with refreshed data to see if there have been any major shifts in the healthcare market that impact future compensation planning. Supporting this work will be UVA Health's inaugural Senior Director for Talent Acquisition and Retention, Charles Bodden, who started in his role Sept. 27. Bodden is leading a consolidated recruitment team to attract, engage, evaluate, hire, promote and retain the exceptional talent needed to deliver excellent patient care and drive the health system's strategic initiatives.
"UVA Medical Center is deeply proud of and values its devoted team members," Horton said. "We want each of our team members to feel fulfilled and rewarded for their steadfast commitment to our patients and this organization. Every day, through their contributions and sacrifices, our team builds a more vibrant UVA Health."