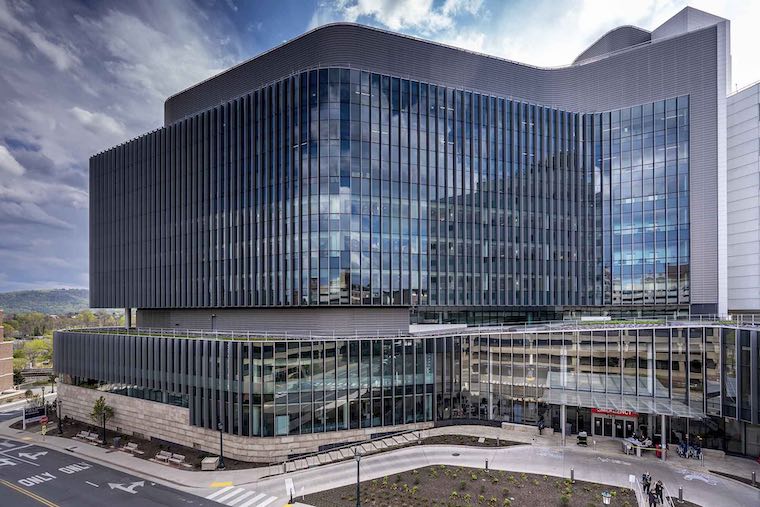 With COVID-19 cases surging, visitors will not be permitted at the UVA Medical Center inpatient units and the Transitional Care Hospital beginning at 9 p.m. tonight, Dec. 30.
Starting at 7 a.m. Monday, Jan. 3, visitors also will be restricted from the Emergency Department, outpatient clinics and outpatient procedural areas. In addition, all public spaces – including the hospital lobby, cafeteria and waiting areas – are closed to the public.
The visitation policy changes are part of UVA Health's efforts to protect the health of our patients and team members. UVA Health also continues to encourage all community members to receive COVID-19 vaccinations and booster shots. Booster shots have been shown to increase the effectiveness of vaccines against COVID-19 and the highly contagious omicron variant. Data shows that a booster increases omicron infection protection from ~30% to 70%-75%, makes symptoms much milder and dramatically reduces the risk of severe disease or hospitalization.
Visitation Policy Exceptions
Limited exceptions for specific patients can be made if the visitor is not COVID-19 positive and does not have symptoms of COVID-19 or other contagious illness. All visitors must be screened before entering the hospital, must always wear a mask and must remain with the patient at all times.
Exceptions include:
Pediatric patients and patients with disabilities: May have one adult designated visitor with them 24 hours a day, seven days a week throughout an inpatient admission, emergency department visit or outpatient visit or procedure.
Patients at the end of life: May have two adult designated visitors with them 24 hours a day, seven days a week.
Anyone with questions is asked to call 434.924.0000 or visit this page before coming to UVA Health.