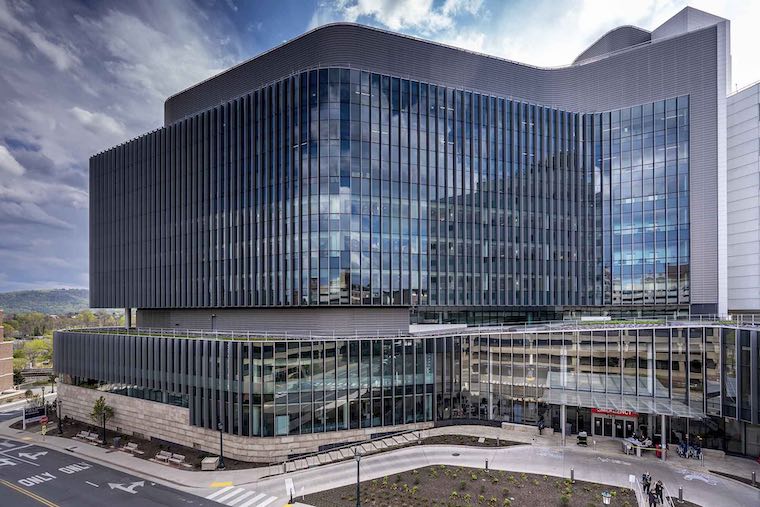 A new program to improve healthcare access for people living in Central Virginia neighborhoods with high rates of chronic diseases and significantly shorter life expectancies is now welcoming referrals for its first participants. The program, called WellAWARE, is serving residents of Charlottesville's Rose Hill and 10th and Page neighborhoods.
These neighborhoods have the highest rate of cardiac arrests in the city, and are in the top three for stroke and diabetic emergencies. A quarter of the homes in these neighborhoods have no internet access at home. The life expectancy in this area is 11 years shorter than that of other neighborhoods less than a mile away. Through a partnership between UVA Health and its Office of Diversity and Community Engagement, Charlottesville Free Clinic and Central Virginia Health Services (CVHS), WellAWARE hopes to improve the health inequity these figures demonstrate.
WellAWARE will employ community health workers who ideally live in the communities served and have built-in networks and trust. They will work to make connections with neighbors, discuss their health issues and concerns, provide basic health education and connect them as needed to healthcare services. Their goals are to help residents address their current health issues and assist them in accessing preventive care. WellAWARE is modeled on other successful community health worker initiatives, including Richmond and Henrico Health District's Resource Center Program.
"Many of our neighbors in Charlottesville face significant barriers to better health," says Betsy Peyton, RN, Director of WellAWARE. "It may be they had a bad experience with a doctor as a child or general mistrust in the medical profession. Or maybe they don't have a car to get to appointments. It could also be that they think that because they don't have insurance, they can't see a doctor or dentist. Our community health workers will take all of this into account, and meet neighbors where they are in their relationship to the healthcare system."
"We approach our work with humility," Peyton adds. "We will never say: we know what's best for you and we are here to fix you. Instead we will share our observations about their particular situation and ask whether they are interested in working together to find solutions to their health issues."
Community health workers will help neighbors decide where they would like to establish care. When possible, they will help arrange transportation to appointments and accompany community members to their appointments.
"We've all been in a situation where our healthcare provider is delivering a lot of information to us all at once, and we think we hear what they are saying, but by the time we get back home, we've forgotten or misunderstood some of what we were told," says Paula Tomko, CEO of CVHS. "Having a community health worker with our patients at their appointment will help nervous patients feel more at ease, and will be an extra set of eyes and ears to help the patient follow through with the provider's recommendations."
Community health workers will also help connect neighbors to other resources they need that are considered "social determinants of health," like housing or food assistance.
Bishop George Gohanna, President of the Rose Hill Neighborhood Association and a member of WellAWARE's Leadership Team, grew up on Charlton Avenue. He remembers a time when "the doctor's office was just up the street. He knew your family, so the care we received was personal and respectful. I believe that WellAWARE's Community Health Workers can help restore that feeling of knowing and trusting the healthcare system."
WellAWARE will not only benefit community members who lack access to care but will also assist hospitals in more effectively caring for more people. "By helping people who tend to use the emergency room as their regular doctor's office find a medical home that is better suited to their needs, we serve the patient better and the hospital has more capacity to treat patients that need emergency care," says Mo Nadkarni, MD, a UVA Health physician and WellAWARE advisory committee member.
WellAWARE has hired its first community health worker, Tracy Cooper, to work in the Rose Hill and 10th and Page neighborhoods. Cooper has lived in Charlottesville for more than 20 years. Through her past work with PACEM and Charlottesville Parks and Recreation, she has connected with hundreds of her neighbors from all walks of life. She is excited to continue her caring work with WellAWARE. "It's easier to help people and build trust when they know it's not just a job--because I've been there myself," Cooper says.
WellAWARE is recruiting for a second Community Health Worker for the Esmont community in southern Albemarle County.
"Our neighbors who live in communities with historically poor health outcomes are more likely to also face challenges in educational and job opportunities, secure housing and life expectancy, all of which are linked to our underlying health," says Susan Sherman, executive director of the Charlottesville Free Clinic. "WellAWARE strives to address these inequities, person by person, neighborhood by neighborhood."
Residents of the Rose Hill and 10th and Page neighborhoods can get more information and join WellAWARE by calling Tracy Cooper at 434.987.5014 or Betsy Peyton at 434.235.1738.
About Central Virginia Health Services
Central Virginia Health Services (CVHS) is a non-profit community health center with Federally Qualified Health Center (FQHC) status. We started in 1970 as a community based and patient-directed organization focused on providing care to people with limited access to the health services they need. CVHS provides primary care, mental health care, and medications to patients with or without insurance, on a sliding fee scale based on income and family size.
About Charlottesville Free Clinic
The Charlottesville Free Clinic is an open door to health care for our neighbors in need. The clinic provides primary care, medication, mental health, dental services and specialty care to uninsured and underinsured working adults, free of charge.
About UVA Health
UVA Health is an academic health system that recently expanded to include four hospitals across Charlottesville, Culpeper and Northern Virginia, along with the UVA School of Medicine, UVA School of Nursing, UVA Physicians Group and the Claude Moore Health Sciences Library. With more than 1,000 inpatient beds, approximately 40,000 inpatient stays annually and more than 1 million outpatient encounters annually at UVA Health, more than 1,000 employed and independent physicians provide high-quality, comprehensive and specialized care to patients across the Commonwealth and beyond. Founded in 1819 as just the 10th medical school in America, the UVA School of Medicine – with 21 clinical departments, eight basic science departments and six research centers – consistently attracts some of the nation's most prominent researchers to develop breakthrough treatments to benefit patients around the world. Those research efforts are backed by more than $200 million in grant funding. UVA Medical Center is recognized as the No. 1 hospital in Virginia for children by U.S. News & World Report, with five specialties rated among the top in America. More than 230 UVA physicians are honored on the Best Doctors in America list. For more information, resources, and to follow us on social media, please visit uvahealth.com.