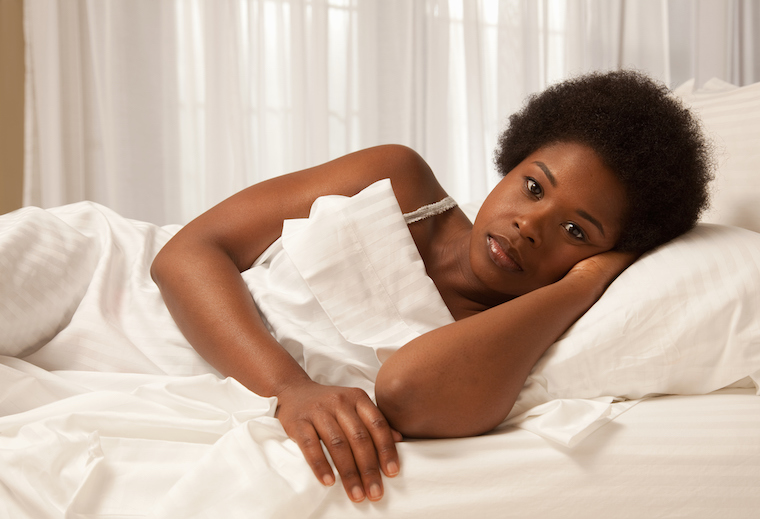 Black women are among the groups most likely to suffer insomnia, but an online sleep intervention developed by a School of Medicine researcher can help, a new study finds.
A new randomized trial of the Sleep Healthy Using the Internet (SHUTi) treatment in 333 Black women found that it was significantly more effective than traditional sleep education.
The trial tested both the standard form of SHUTi and a version tailored to Black women. Both were about equally effective, but study participants were more likely to complete the custom-tailored version.
"In an earlier study of SHUTi, we noticed that Black women stopped using the program more than other users, and we wanted to see if tailoring the program specifically to Black women would increase adherence," said UVA's Lee Ritterband, PhD, the creator of SHUTi and the director of UVA's Center for Behavioral Health & Technology. "SHUTi works, so finding ways to help stay with it is critical. Tailoring may be key."
SHUTi for Insomnia
SHUTi provides online cognitive behavioral therapy, a widely used type of psychological treatment, that users can complete from the comfort of their own homes. This treatment focuses on the thoughts and behaviors connected to sleep and addresses those that maintain insomnia and are counter to restful sleep.
Participants in the new clinical trial rated their insomnia on a 28-point Insomnia Severity Index both at the beginning of the trial and six months later. At follow-up, women who were enrolled in the SHUTi programs reported scores that were clinically meaningful improvements, on average nine to 10 points better, compared with participants who received traditional sleep education.
Both versions of SHUTi produced similar sleep improvements, but women who were enrolled in the culturally tailored program were more likely to stick with it: 78.2% of those women completed the program, compared with 64.8% of those enrolled in regular SHUTi.
"The culturally tailored … program was more effective at engaging participants with the program, as a greater proportion completed the full intervention. Program completion was associated with greater improvements in sleep," the researchers report in a new scientific paper outlining their findings. "This compelling data demonstrates that offering a tailored program may improve outcomes and efforts to address the sleep health disparities facing Black Americans can be successful."
The study is the latest in a series of trials to show SHUTi's benefit for battling insomnia. Ritterband was honored as the 2019 Innovator of the Year by UVA's Licensing & Ventures Group for his work developing the online treatment.
Findings Published
The researchers have published their findings in the scientific journal JAMA Psychiatry. The research team consisted of Eric S. Zhou, Ritterband, Traci N. Bethea, Yvonne P. Robles, Timothy C. Heeren and Lynn Rosenberg. Ritterband is a consultant to Pear Therapeutics, which created the FDA-authorized digital therapeutic Somryst, which is based on an earlier version of SHUTi.
The work was funded by the Patient-Centered Outcomes Research Institute (PCORI).
To keep up with the latest medical research news from UVA, subscribe to the Making of Medicine blog.