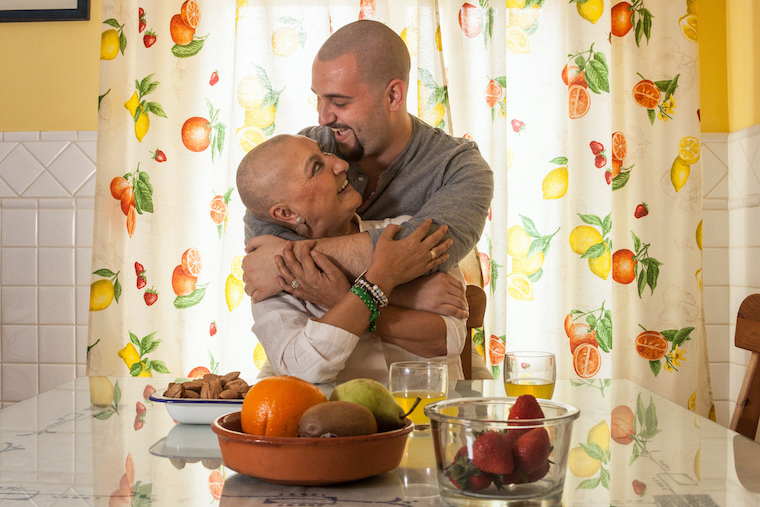 UVA Health and the Charlottesville-based Focused Ultrasound Center today announced the launch of the Focused Ultrasound Cancer Immunotherapy Center, the world's first center dedicated specifically to advancing a focused ultrasound and cancer immunotherapy treatment approach that could revolutionize 21st-century cancer care.
Immunotherapy, which harnesses the immune system to battle cancer, is the most important breakthrough in cancer treatment in decades. So far, however, it has proven effective for only 20% to 40% of patients. But combining immunotherapy with focused ultrasound – a game-changing soundwave technology – has been found to overcome existing limitations of immunotherapy and may open new fronts in the war against many different forms of cancer, from breast cancer to brain tumors.
The center will cement the University of Virginia's place as the preeminent site for translational research, education and patient care using the cutting-edge combination of focused ultrasound technology and cancer immunotherapy.
"We are excited to announce this powerful multidisciplinary and interdepartmental collaboration effort with the Focused Ultrasound Foundation and the Commonwealth of Virginia to expand treatment options for our cancer patients in this advancing field," said K. Craig Kent, MD, Chief Executive Officer of UVA Health and Executive Vice President for Health Affairs at UVA. "Our combined initial investment of $8 million will purchase state-of-the-art focused ultrasound devices, create new jobs to hire faculty and staff, and fund laboratory research studies and clinical trials."
"Focused ultrasound is proving to enhance the effectiveness of cancer immunotherapy throughout the cancer immunity cycle in a variety of ways," said Neal F. Kassell, MD, Founder and Chairman of the Foundation, which works in partnership with the Cancer Research Institute and the Parker Institute for Cancer Immunotherapy to fund focused ultrasound cancer immunotherapy research around the world. "It can stimulate the body's immune response to convert immunologically 'cold' tumors – such as most breast cancers – into 'hot' tumors, making more patients responders. It can also enhance the delivery of immunotherapeutics to tumors, and it may also augment the effectiveness of immunotherapeutics, enabling more robust and prolonged response to drugs and decreasing the doses needed."
Focused Ultrasound Cancer Immunotherapy
The center is designed to capitalize on UVA's strengths – including cancer immunotherapy, focused ultrasound and medical imaging – and to leverage the expertise of the Focused Ultrasound Foundation to better understand focused ultrasound's ability to improve a patient's immune response to their cancer. The center's goals include:
Understanding how to optimize the antitumor effect of focused ultrasound;
Developing new focused ultrasound technologies; and
Improving quality of life and survival for patients with a variety of cancers while enhancing access to cutting-edge care and reducing costs.
The center will be led by Co-Directors Craig Slingluff, MD, Joseph Helms Farrow Professor of Surgery andDirector of UVA Cancer Center's Human Immune Therapy Center; David R. Brenin, MD, the M.C. Wilhelm Professor in Diseases of the Breast and Division Chief of Breast and Melanoma Surgery at UVA Health; and Richard Price, PhD, Lawrence R. Quarles Professor of Biomedical Engineering at UVA.
UVA Health was one of the earliest pioneers in the field of focused ultrasound. Research by UVA's Jeff Elias, MD, and colleagues has already paved the way for the federal Food and Drug Administration's approval of the technology to treat Parkinson's disease symptoms and essential tremor, a common movement disorder. (The technology is approved for seven indications in the United States and more than 30 worldwide.) UVA's expertise with the technology has led to a robust clinical and preclinical research program that is examining the use of focused ultrasound to treat many conditions, including cancer. Three groundbreaking cancer trials are already under way: two pair focused ultrasound with an immunotherapy drug in patients with metastatic breast cancer or solid tumors, while the third is using focused ultrasound plus chemotherapy to activate immune response in patients with early-stage breast cancers.
The Foundation's point person for the center is Jessica Foley, PhD, Chief Scientific Officer and Managing Director of the Foundation's cancer immunotherapy program.
Learn more about about focused ultrasound at UVA.
About the Focused Ultrasound Foundation
The Focused Ultrasound Foundation is a unique medical research, education and advocacy organization that was created to improve the lives of millions of people with a wide variety of serious medical disorders by accelerating the development and adoption of focused ultrasound, a revolutionary noninvasive technology. The Foundation works to clear the path to global adoption by coordinating and funding research, fostering collaboration and building awareness among patients and professionals.
About UVA Health
UVA Health is an academic health system that recently expanded to include four hospitals across Charlottesville, Culpeper and Northern Virginia, along with the UVA School of Medicine, UVA School of Nursing, UVA Physicians Group and the Claude Moore Health Sciences Library. With more than 1,000 inpatient beds, approximately 40,000 inpatient stays annually and more than 1 million outpatient encounters annually at UVA Health, more than 1,000 employed and independent physicians provide high-quality, comprehensive and specialized care to patients across the Commonwealth and beyond. Founded in 1819 as just the 10th medical school in America, the UVA School of Medicine – with 21 clinical departments, eight basic science departments and six research centers – consistently attracts some of the nation's most prominent researchers to develop breakthrough treatments to benefit patients around the world. Those research efforts are backed by more than $200 million in grant funding. UVA Medical Center is also ranked the No. 1 hospital in Virginia by Newsweek in its "World's Best Hospitals 2022" guide. UVA Medical Center is recognized as the No. 1 hospital in Virginia for children by U.S. News & World Report, with five specialties rated among the top in America. More than 230 UVA physicians are honored on the Best Doctors in America list. For more information, resources, and to follow us on social media, please visit uvahealth.com.
The National Cancer Institute recently recognized UVA Cancer Center's leading-edge research and exceptional patient care by designating it one of only 52 Comprehensive Cancer Centers in the country. This designation is reserved for the most elite cancer centers in America; UVA Cancer Center is the only Comprehensive Cancer Center in Virginia.