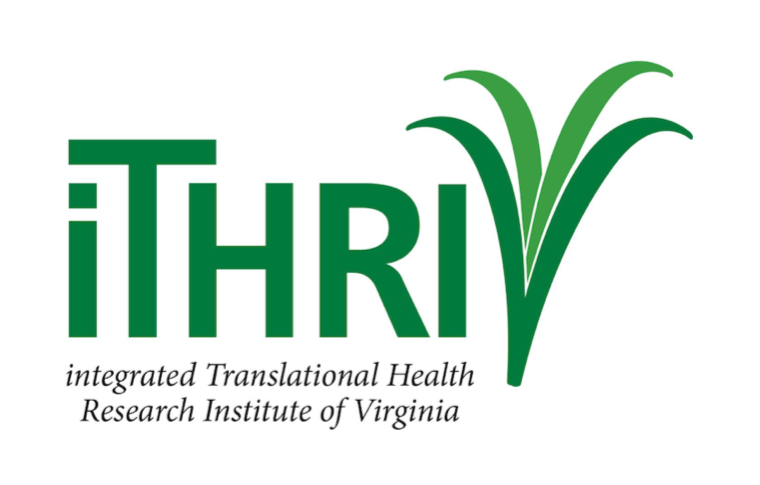 The Integrated Translational Health Research Institute of Virginia (iTHRIV) is accepting applications for the Community Organization & Research Institution Partnership Grant. This request for proposals supports community organization and iTHRIV researcher collaborations. There is $80,000 in available funding to support community-engaged research projects which may address direct health outcomes, health disparities and/or social determinants of health. Proposals are due Aug. 29.
Community organizations are encouraged to reach out to iTHRIV researchers with whom they are currently involved or to iTHRIV for assistance in identifying a potential research project or research partner.
This funding opportunity specifically seeks applications that aim to reduce health disparities and improve health among communities that experience poorer health outcomes and have historically been excluded from opportunities to engage in research (such as racial/ethnic minorities, rural communities, women and low-income families). Detailed information on the request for proposals can be found on the iTHRIV website.
Researchers and community organizations are required to attend one pre-proposal virtual information session. Sessions will be held at 9 a.m. July 14 and at noon Aug. 9. "By working together, community organizations and our iTHRIV researchers can directly impact the health of our communities in the state of Virginia," said Sophie Wenzel, PhD, iTHRIV community grant program manager.
Previously funded projects are studying how culturally tailored interventions influence behavioral practices among the Latinx population and examining how the availability of resources and education effect engagement in treatment of patients with hepatitis C.
iTHRIV, a Clinical and Translational Science Award (CTSA) partnership of the University of Virginia, Virginia Tech, Carilion Clinic and Inova, combines the expertise of biomedical researchers and data scientists to create resources for using data to improve health across Virginia. The institute is supported by the National Center for Advancing Translational Sciences, part of the National Institutes of Health, through award UL1TR003015.
To keep up with the latest medical research news from UVA, subscribe to the Making of Medicine blog.