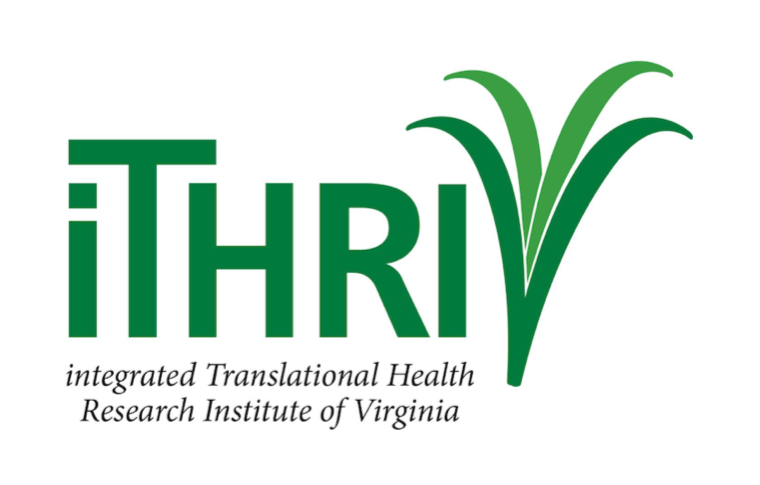 The integrated Translational Health Research Institute of Virginia, or iTHRIV, a National Institutes of Health-funded Clinical and Translational Science Award hub, has awarded almost $80,000 in seed funding to two community-focused projects focused on helping people with autism in crisis and on reducing HPV vaccine hesitancy.
The seed grant program is part of iTHRIV's goal to promote translational science that bridges the gap between health researchers and the community. The projects also reflect iTHRIV's commitment to promoting health equity by funding research that will benefit underserved groups across Virginia.
"These projects provide an opportunity for our community-based partners to identify research priorities related to health issues that affect our communities and to work with university researchers to help solve them," said Kathy Hosig, PhD, RD, iTHRIV's Community and Collaboration Core Lead. "Community and university-based partners learn from each other and the participants in their projects in the process, which builds their capacity for conducting community-engaged research."
The 2023 projects:
Autism Response Protocol for Emergency Responders
Peppy Winchel, MPH, MAT, NRAEMT, EC, Executive Director of the Thomas Jefferson Emergency Medical Services (TJEMS) Council, is partnering with iTHRIV Scholar and UVA Research Assistant Professor Rose Nevill, PhD, to develop a community-informed, evidence-based training on autism for first responders. People with autism are five times more likely to require emergency assistance/have emergency response interactions than the neurotypical population, and it is a difficult condition to support in crisis contexts. The goal of the team's work is to develop an Autism Response Protocol (ARP) that enables a unified response across the different branches of emergency response.
The project represents a collaboration between UVA and TJEMS to develop, evaluate and plan for the sustainability of a protocol to train first responders on safe, evidence-based and community-informed procedures to support people with autism in crisis. This training will be delivered to first-responder agencies, including police, EMS, fire and 911 dispatch, across the Thomas Jefferson EMS region, which includes the Blue Ridge Health District and Madison County. The protocol's effectiveness will be evaluated by comparing pre, post and 3-month follow-up data on trained first responders' autism knowledge, confidence and performance in working with people with autism. Once a sustainability plan for ARP training is developed, UVA and TJEMS will implement it across the region by collaborating with state and county-level partners, incentivizing training, hiring adjunct instructors and leveraging capabilities via online training.
Community-Focused Information Campaign to Combat HPV Vaccine Hesitancy
Michael Wampler, Executive Director of Mountain Empire Older Citizens Inc. (MEOC), and UVA's Kathleen Porter, PhD, will examine the effect of vaccine hesitancy on HPV vaccination rates and create a multi-level marketing and communications intervention to address that hesitancy. The researchers, along with nursing and dental assistant students from Mountain Empire Community College, will develop public-service announcements after receiving training about HPV vaccination and health communication.
The PSAs will be used in a social-marketing campaign executed through a regional transportation system managed by Mountain Empire Older Citizens. The team has three main goals: assess the intervention's effect on community members' HPV vaccine hesitancy, assess the intervention's effect on perceptions and actions related to HPV vaccination and, ultimately, evaluate the program's effect at the community and institutional levels. The team will assess progress using surveys, focus groups, meeting minutes and implementation record. The findings will be used to inform future health and public-awareness campaigns.
About iTHRIV
iTHRIV is supported by the NIH through the National Center for Advancing Translational Sciences (award number UL1TR003015). A cross-commonwealth collaboration of the University of Virginia, Virginia Tech, Carilion Clinic and the Inova Health System, iTHRIV unites the research infrastructure of these flagship institutions to accelerate innovation in health-related research with the latest advances in data science. iTHRIV is committed to engaging with community voices to understand what is important to them regarding their health and their needs.
Learn more about the NIH CTSA program.
To keep up with the latest medical research news from UVA, subscribe to the Making of Medicine blog at http://makingofmedicine.virginia.edu.