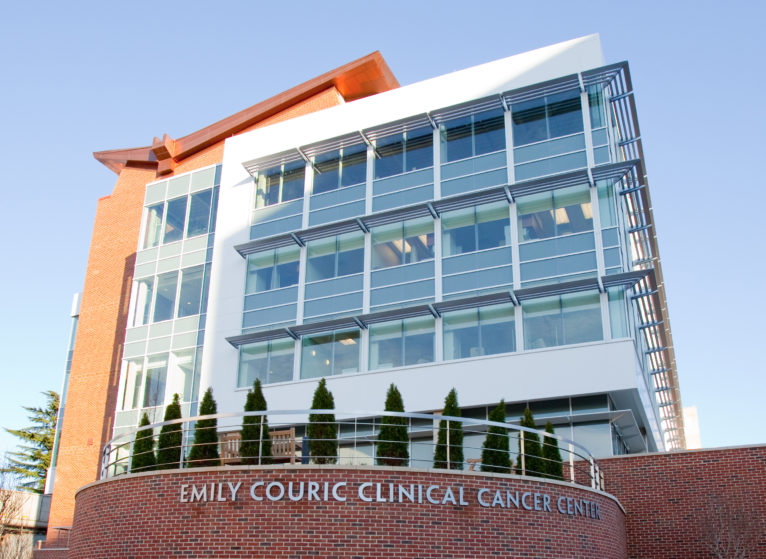 The American Cancer Society is backing the UVA Cancer Center's efforts to nurture promising ideas from early career scientists that could lead to important breakthroughs in our understanding of cancer and improve our ability to treat it.
UVA's National Cancer Institute-designated Comprehensive Cancer Center has received an ACS Institutional Research Grant that will provide seed funding for junior faculty to initiate research projects. The goal is to sustain early research so that the scientists can demonstrate the potential of their ideas and obtain additional grant funding to support their work in the long run.
To boost diversity in cancer research, the ACS award includes a special additional allocation for scientists from backgrounds typically underrepresented in research and medicine.
"The ACS-IRG funding has been and continues to be an essential mechanism for helping new cancer research faculty jumpstart their careers and generate new findings on the understanding and therapy of cancer for the future benefit of cancer patients," said UVA's Roger Abounader, MD, PhD, the principal investigator on the grant. Abounader is the Arthur and Margaret Ebbert Professor of Medical Science at the UVA School of Medicine and UVA Cancer Center's Associate Director for Basic Research.
The three-year, $640,000 grant will be supplemented by $120,000 from the Cancer Center and will provide early support to 15 promising new faculty. This type of pilot funding can be critical for early career researchers, giving innovative ideas from fresh minds a chance to grow and flourish. The grant will also help ensure the young researchers receive the mentorship they need to advance their careers.
"We are extremely grateful to the American Cancer Society for creating and supporting this unique mechanism that will help make progress towards finding cures for all cancers," Abounader said.
UVA faculty interested in more information can contact Abounader at [email protected].
About UVA Cancer Center
UVA Cancer Center's pioneering cancer research was critical in earning it Comprehensive Cancer Center designation from the National Cancer Institute.
The designation recognizes elite cancer centers with the most outstanding cancer programs in the nation. Comprehensive Cancer Centers must meet rigorous standards for innovative research and leading-edge clinical trials.
UVA Cancer Center is one of only 53 Comprehensive Cancer Centers in the country and the only one in Virginia.
To keep up with the latest medical research news from UVA, subscribe to the Making of Medicine blog.