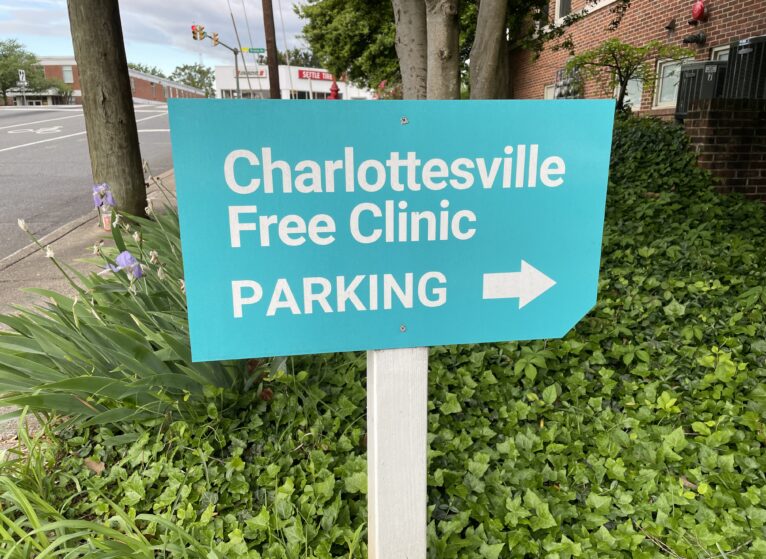 The Charlottesville Free Clinic's La Clinica Latina – which provides primary care services with Spanish-speaking care providers twice monthly – is adding a neurology clinic on the first Tuesday each month staffed by UVA Health volunteers.
Through a partnership between the Charlottesville Free Clinic and the UVA School of Medicine's Latino Health Initiative, La Clinica Latina has been holding twice-monthly primary care clinics for Hispanic patients since 2016. Numerous studies have shown improved outcomes for patients when they are able to communicate with healthcare providers in the language they are most comfortable speaking, said UVA Health's Max Luna, MD, the Latino Health Initiative's founder.
"One patient said to me [after coming to the primary care clinic]: 'Wow, I thought I was back home, where everything happens in Spanish by people from my culture, I love it,'" Luna said. "We are very grateful to the Charlottesville Free Clinic for our partnership and for their relentless commitment to underserved patients."
As La Clinica Latina seeks to add several specialty clinics – including gastroenterology, nephrology, cardiology and urology – throughout 2023 and 2024, Luna said the neurology clinic is a valuable addition.
"Neurology is an important specialty as strokes and other neurologic disorders are very common [among Hispanics]," Luna said. "We are so grateful to our neurology colleagues who have showed a lot of interest in bridging this health disparity with us."
With the percentage of Latino patients at the Charlottesville Free Clinic increasing from 13% in 2014 to 30% in 2022, volunteers like UVA Health neurologist Javier Provencio, MD, see the need to expand the care available with Spanish-speaking providers.
"We're also planning to add a neuropsychologist to screen patients for issues such as cognitive impairment and depression," he said.
Renzo Figari-Jordan, MD, a UVA Health neurologist who saw patients at the first neurology clinic session in February, believes the clinic provides a valuable service for the community.
"Many neurodegenerative disorders are increasing in frequency, and it is very important to have access to neurological care," Figari said. "The Latino community will have access to this specialty, reducing the need for using emergency services, improving quality of life and reducing disability."
Meghan Hinger, BSN, RN, CEN, the Charlottesville Free Clinic's director of medical clinic operations, is excited to see La Clinica Latina expand its offerings.
"The Charlottesville Free Clinic is committed to being an open door to healthcare, particularly for members of underserved populations, and this would not be possible without the generous support of our 700+ volunteers. The Free Clinic recognized the unmet needs of the Latino population and has been dedicated to providing resources to meet these needs," she said. "The growth in the percentage of Latino patients served over the past seven years has been achieved with intentional efforts including increasing the number of bilingual staff and volunteers, as well as those that provide specialty care."