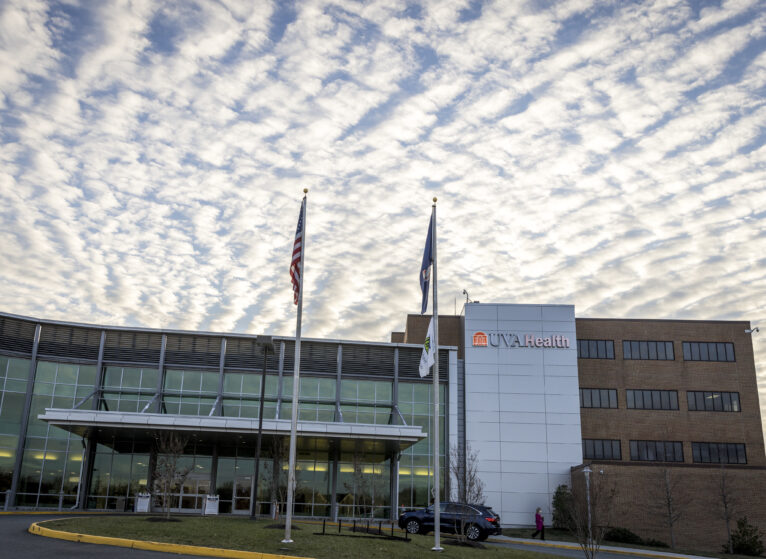 To honor its outstanding physicians and their service to the community – and to commemorate National Doctors' Day – UVA Health has donated $10,000 to Catholic Charities Mother of Mercy Free Medical Clinics in Manassas and Woodbridge.
"We are proud to have such an exceptional group of doctors across Northern Virginia who represent the best of the field of medicine in the way they serve our communities," said Erik Shannon, chief executive officer of UVA Community Health. "This gift is our way of thanking our doctors for their hard work and the high-quality care they provide our patients."
Catholic Charities' clinics in Manassas and Woodbridge provide free medical care to low-income patients with no or insufficient health insurance who live in Prince William County, Manassas City and Manassas Park area. Patients visiting the clinics can also access other needed services provided by Catholic Charities, including counseling, emergency financial assistance, emergency food assistance and referrals for job training. All doctors and nurses providing care volunteer their time to serve the clinics patients.
The free clinic partners with UVA Health Prince William Medical Center to provide low-cost medical services for eligible patients.
"We are able to provide quality, compassionate healthcare to our most vulnerable neighbors because of the generosity of our doctors, who voluntarily give of their time to care for these patients," said Alexandra Luevano, clinic director. "UVA's equally generous contribution to our clinics honors these doctors and will enable Catholic Charities Mother of Mercy to continue serving this population."