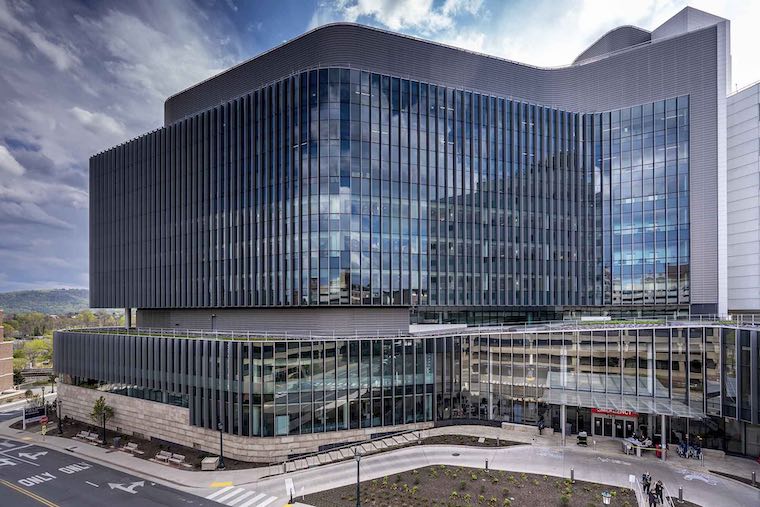 For providing lifesaving care to patients with seriously injured hearts and lungs, the Extracorporeal Life Support Organization (ELSO) has awarded UVA Health the Platinum Level Center of Excellence Award, the international group's highest honor.
UVA Health is being recognized for providing advanced life support through its Extracorporeal Membrane Oxygenation (ECMO) program. ECMO is a continuous heart-lung machine that can provide weeks of support for patients with life-threatening heart or lung conditions. Injured lungs cannot provide sufficient oxygen to the body, while injured hearts cannot provide sufficient blood flow. ECMO takes over these critical functions, keeping patients alive and enabling injured hearts and lungs to recover. UVA has used ECMO since 1991 to help save the lives of patients of all ages.
"I want to congratulate our entire ECMO team for their outstanding work in providing the highest level of care to some of the most seriously ill patients we care for at UVA Health," said K. Craig Kent, MD, UVA Health's chief executive officer and the University of Virginia's executive vice president for health affairs. "Providing the most advanced lifesaving care to all Virginians is a cornerstone of our 10-year strategic plan."
Hospitals that receive the Platinum Level Center of Excellence Award demonstrate a commitment to exceptional patient care through "excellence in training, education, collaboration, and communication supporting ELSO guidelines that contributes to a healing environment for families, patients and staff," according to a letter from the organization announcing the award.
"Our team is dedicated to providing the highest-quality care for every patient of any age that requires ECMO," said Nicholas Teman, MD, medical director of UVA Health's adult ECMO program. "I want to thank every member of our team for helping us earn this award."