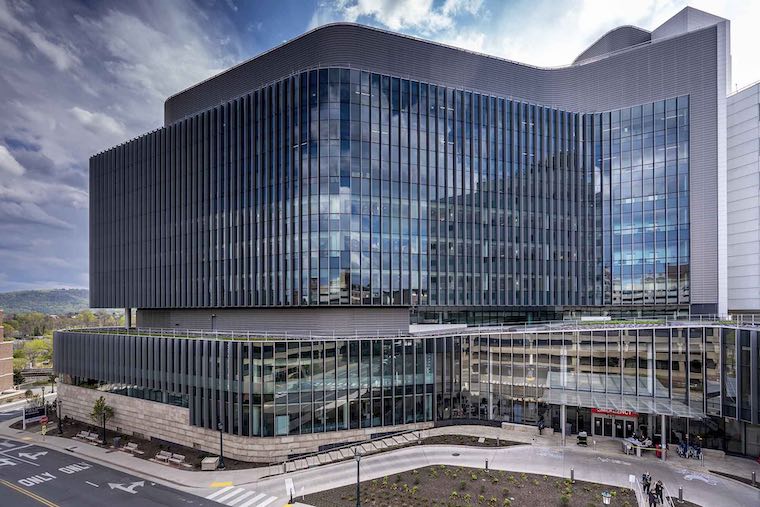 National business publication Forbes has ranked UVA Health No. 17 among the best employers in Virginia in its annual America's Best Employers by State list. This is the second consecutive year UVA Health has earned a spot in Forbes' state-by-state rankings.
Working with market research firm Statista, Forbes anonymously surveyed 70,000 Americans working at businesses with at least 500 employees. Survey respondents were asked if they would recommend their employer and to evaluate their company based on factors that included working conditions, diversity, compensation packages, potential for development and company image. Survey respondents also evaluated other employers.
A key pillar of UVA Health's 10-year strategic plan is making the health system one of the best places to work. Along with investments in increased compensation for team members, the plan also calls for enhancing and expanding UVA Health's human resources operation to make it easier to recruit and retain excellent employees, launching a leadership academy to grow the next generation of leaders from within the health system and supporting new ideas by sponsoring an annual innovation competition.
"We are seeking to create a destination for talented people by making our health system an ideal setting to work, learn and build a career," said K. Craig Kent, MD, UVA Health's chief executive officer and the University of Virginia's executive vice president for health affairs. "I am proud to see the efforts of so many of our team members to make UVA Health a great place to work be recognized once again by Forbes."