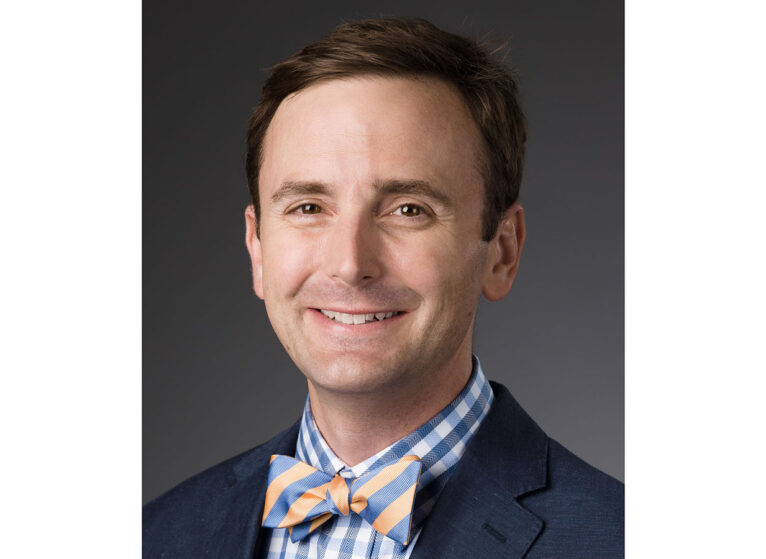 The University of Virginia School of Medicine has named Matthew J. Gurka, PhD, a national leader in child health research, to chair its Department of Public Health Sciences. He will begin February 12, 2024.
Gurka comes to UVA from the University of Florida, where he serves as vice chair of health outcomes and translational research and director of the Pediatric Research Hub in the Department of Pediatrics. Before that, he served as the founding chair of the Department of Biostatistics at West Virginia University's School of Public Health. Gurka began his academic career in UVA's Department of Public Health Sciences, where he rose to become an associate professor in the Division of Biostatistics and Epidemiology.
"Dr. Gurka is not only a highly regarded researcher but brings extensive experience as both an educator and academic leader," said Melina R. Kibbe, MD, dean of the UVA School of Medicine and chief health affairs officer for UVA Health. "We are excited to bring him back to where he began his career to lead our top-notch Department of Public Health Sciences."
At West Virginia University, Gurka co-led strategic planning efforts that developed the university's School of Public Health, creating degree programs and recruiting students and faculty, as well as obtaining accreditation. He was also a member of the leadership team that formed the West Virginia Clinical and Translational Science Institute, which earned funding from the National Institutes of Health.
Gurka moved to the University of Florida to serve as associate director of the Institute for Child Health Policy, later adding a leadership role overseeing education programs in the Department of Health Outcomes and Biomedical Informatics. In 2022, Gurka moved to the Department of Pediatrics, where he currently oversees nearly 30 research coordinators and statisticians who provide centralized clinical research support for the department.
Gurka has been a part of research teams that have earned more than $50 million in funding and has had continuous NIH funding as a principal investigator since 2008. He has been elected to the Society for Pediatric Research and named a fellow of the American Statistical Association. Gurka has served on the editorial boards of the Journal of the Royal Statistical Society, Series A, Pediatrics, and currently the Journal of Pediatrics. Gurka has led research into the effect of chronic illnesses on childhood behavior and development, and has worked with UVA Health's Mark DeBoer, MD, to develop a measure of metabolic syndrome severity that can predict patients' likelihood of developing diseases as they get older.
"An important part of our 10-year strategic plan is continuing to expand our research and scholarship in the field of public health sciences," Kibbe said. "Dr. Gurka's experience and comfort working across departments and institutions, as well as his knowledge of UVA, makes him uniquely well-positioned to advance the department in the years ahead."
Gurka, who earned his PhD in biostatistics from the University of North Carolina at Chapel Hill, is excited to return to Charlottesville to head a department committed to improving clinical care, patient outcomes and population health.
"My career began in the Department of Public Health Sciences, where I learned to value multidisciplinary research and discovered my love of teaching. I am honored to return to lead the department as we enhance our impact on the well-being of our community and beyond," Gurka said. "I look forward to working with this vibrant faculty, staff, and student body to lead innovative research while teaching and mentoring the next generation of public health practitioners and researchers."
Gurka will succeed Ruth Gaare Bernheim, JD, MPH, who has served as chair since 2010.
"Ruth has done an outstanding job leading the department. Among the many significant contributions to the department and the university she has made includes founding our Master of Public Health program and leading the university's establishment of the global public health minor and major programs for undergraduates," Kibbe said. "I have greatly appreciated her servant leadership and commitment to the School of Medicine, UVA Health, and the University."